August 6, 2018
10 Lesser-Known Sights In Portland
Posted by: Gary Beckler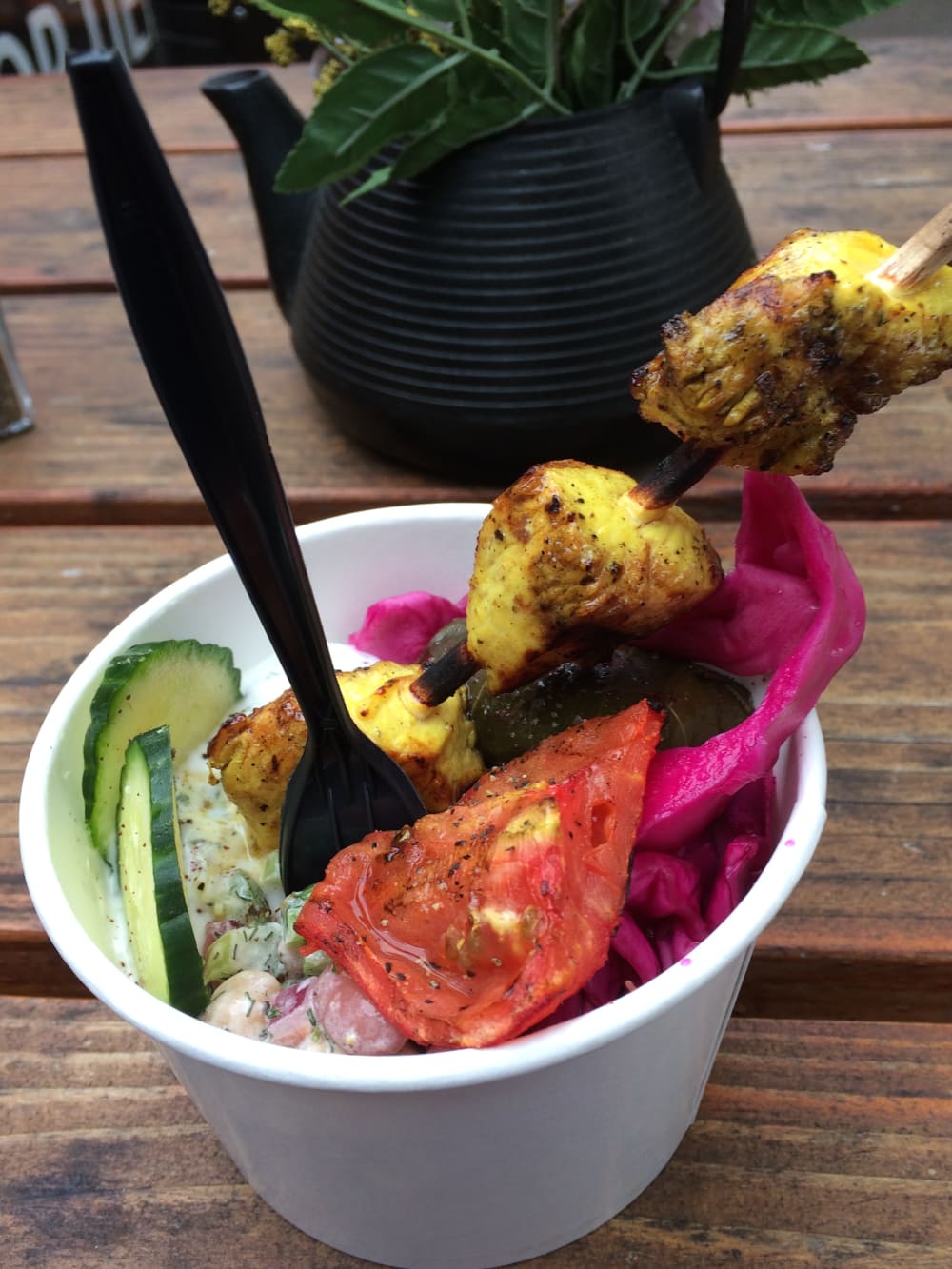 I moved to Portland in 1997 and am continually discovering new and exciting things in this wonderful city. Here are 10 lesser-known sights:
Persian Food Cart at Piedmont Station
Hong Phat Market
An Nguyen Bakery
Live Music at El Gaucho
Sunlan Lighting
Tony's Fish market in Oregon City
Sunday Blues Jam at Blue Diamond
Gartner's Country Meat Market
Friday eve live music at LaurelThirst Pub
Benson Hotel
Ground Kontrol
The Persian Food Cart is behind the converted gas station at Piedmont Station, a food cart complex on NE Killingsworth across fromt he King post office and just East of NE MLK Jr Avenue. As you can see in the photo, the dishes are delicious and very beautiful. Hong Phat Market is a large Vietnamese grocery on SE 82nd just south of Burnside. It is fun to walk through the store. The product section has many exotic fruits and vegetables. An Nguyen Bakery on SE Foster is a small hole-in-the-wall Philippine-owned bakery with wonderful pastries I fall in love with! They also have excellent Bahn Mi sandwiches. At El Gaucho you can catch live acoustic guitar nightly in the lounge with no cover charge. This is a very expensive steakhouse. Sunlan Lighting in the Historic Mississippi District has (or so it seems) thousands of lights in every shape and size. It is fun to just walk around this unique store. Tony's Fish market in Oregon City has salmon candy which is the best I have ever tasted. Friday evenings 6-8 P.M. there ls live music and dancing at the LaurelThirst Pub in the Laurelhurst neighborhood in Portland. I would rate the Laurelhurst area one of the top 4 neighborhoods in Portland (along with Eastmoreland, Irvington and Dunthorpe). It is fun to drive or walk around and view the beautiful homes. Gartner's Country Meat market has possibly the best meat in Portland. The Benson Hotel is where presidents stay when they visit Portland. The woodwork and chandeliers are beautiful. There is live music in the lounge with no cover. Ground Kontrol downtown is a huge video arcade.
Ready to discover new things to do? Book a Stay at the Portland Piedmont Craftsman Bungalow today for welcoming service, large and comfortable rooms and an unbelievable location close to these outstanding venues.